SWISS MADE-TO-MEASURE MEMBRANE BOXES
Designed to protect your products efficiently
The environmentally friendly, economical and reusable packaging made in Switzerland. Manufactured with durable material, it provides the ideal protection for your goods. Choose from various sizes to fit the right packing for safe storage and shipment.
We deliver solutions to any kind of products in order to package delicate, round, pointed or misshapen objects of different sizes, without risk of oxidation.
The transparency of the packaging allows visual control. Lids and bottoms are interchangeable. All boxes can be personalized with brands' logo.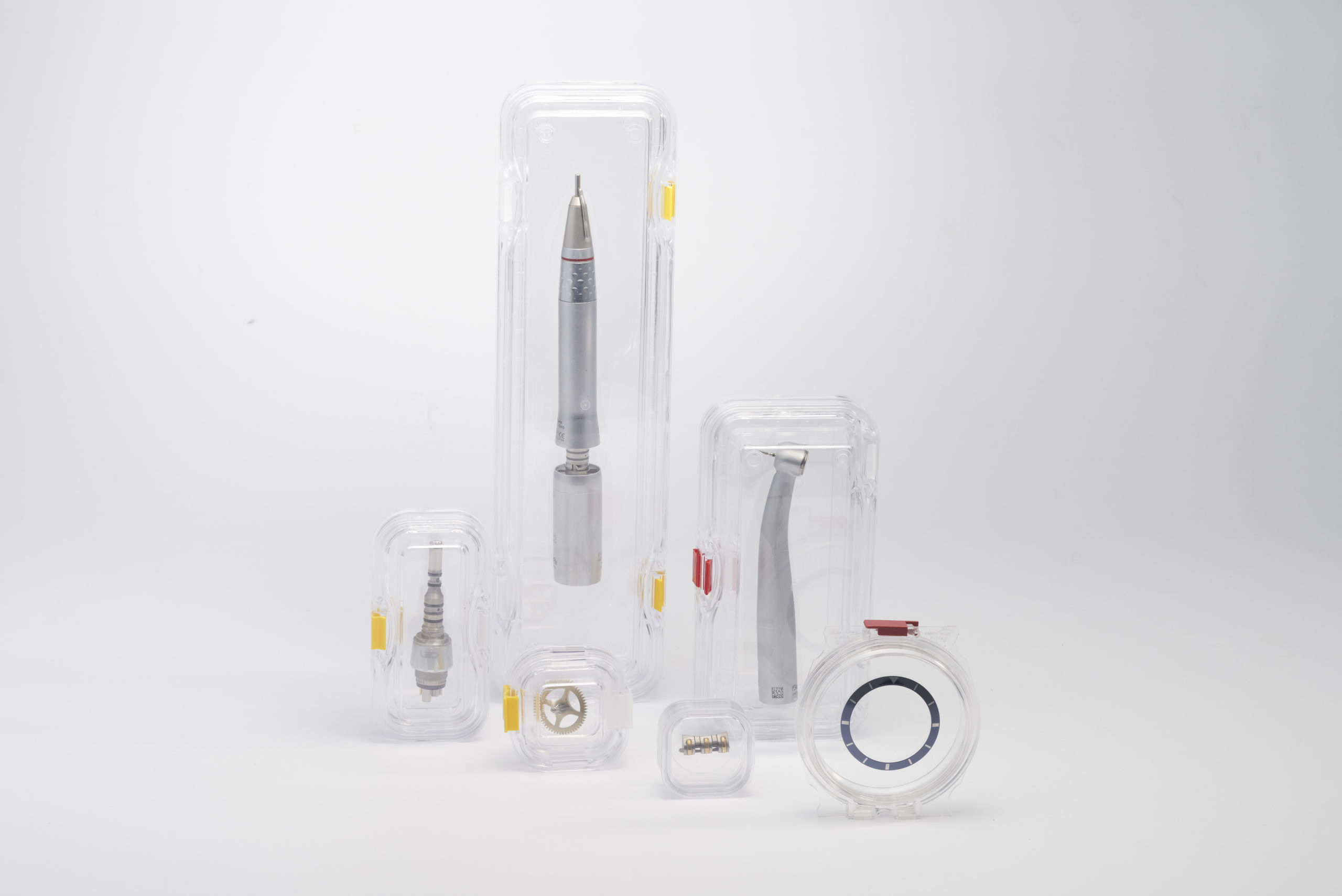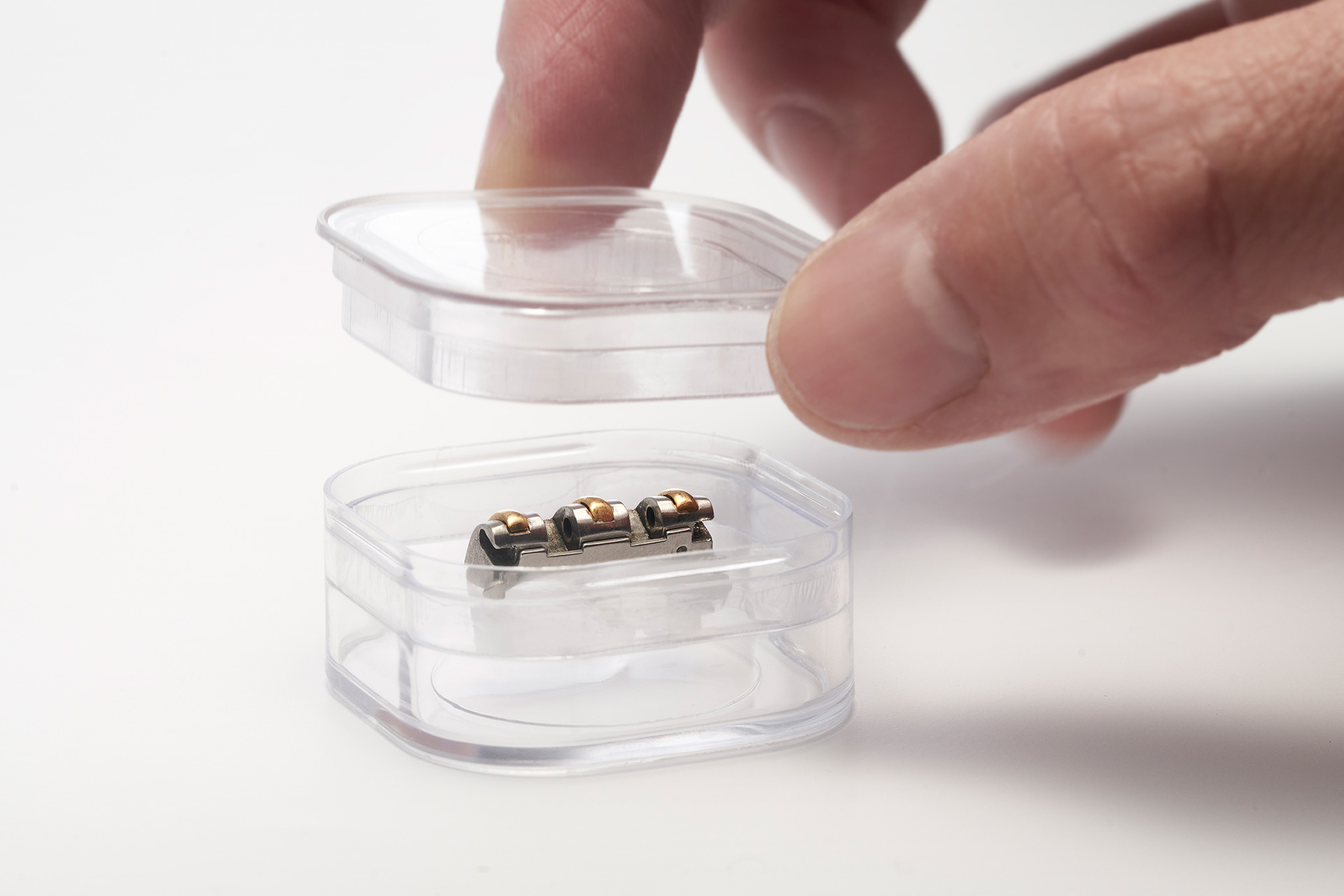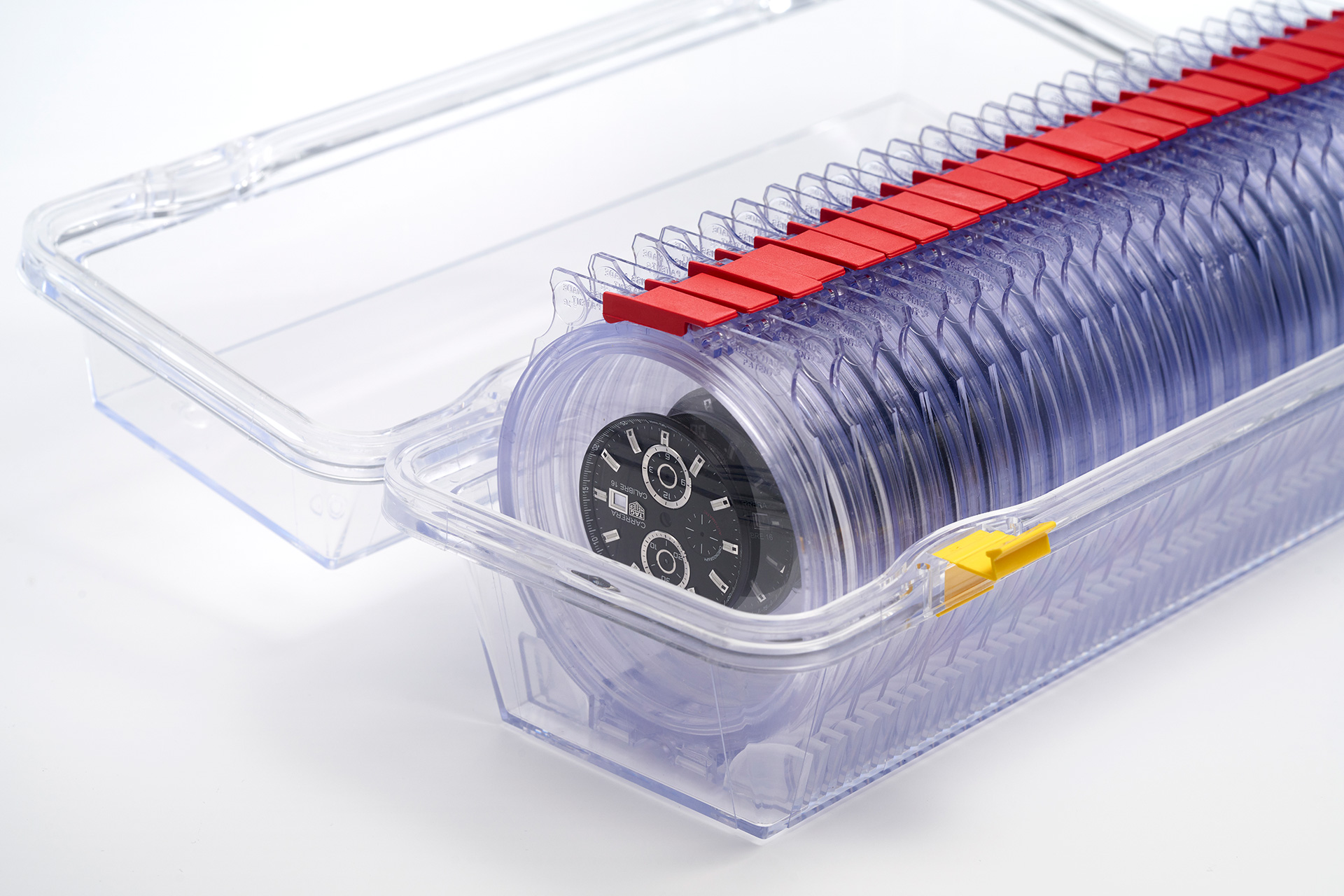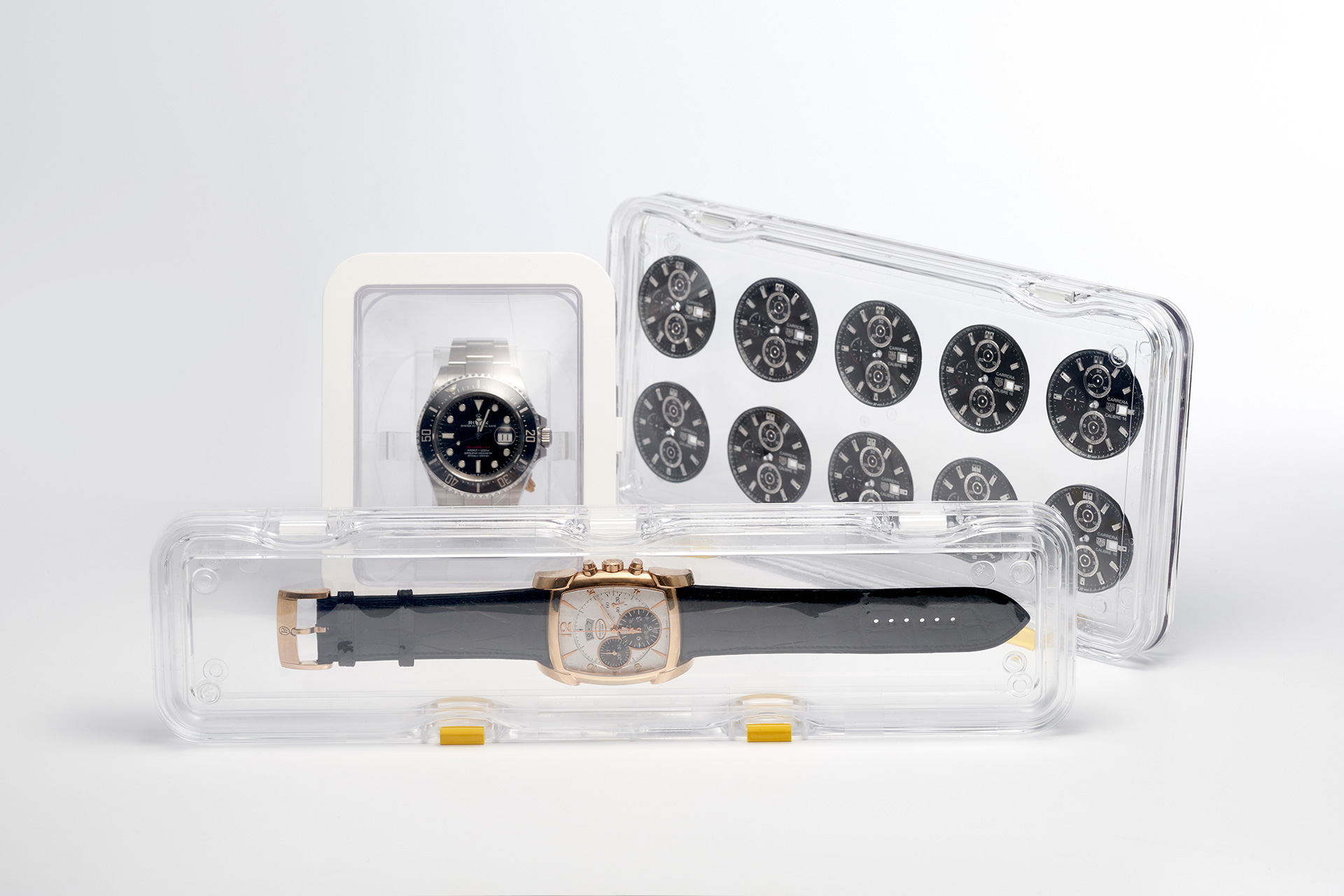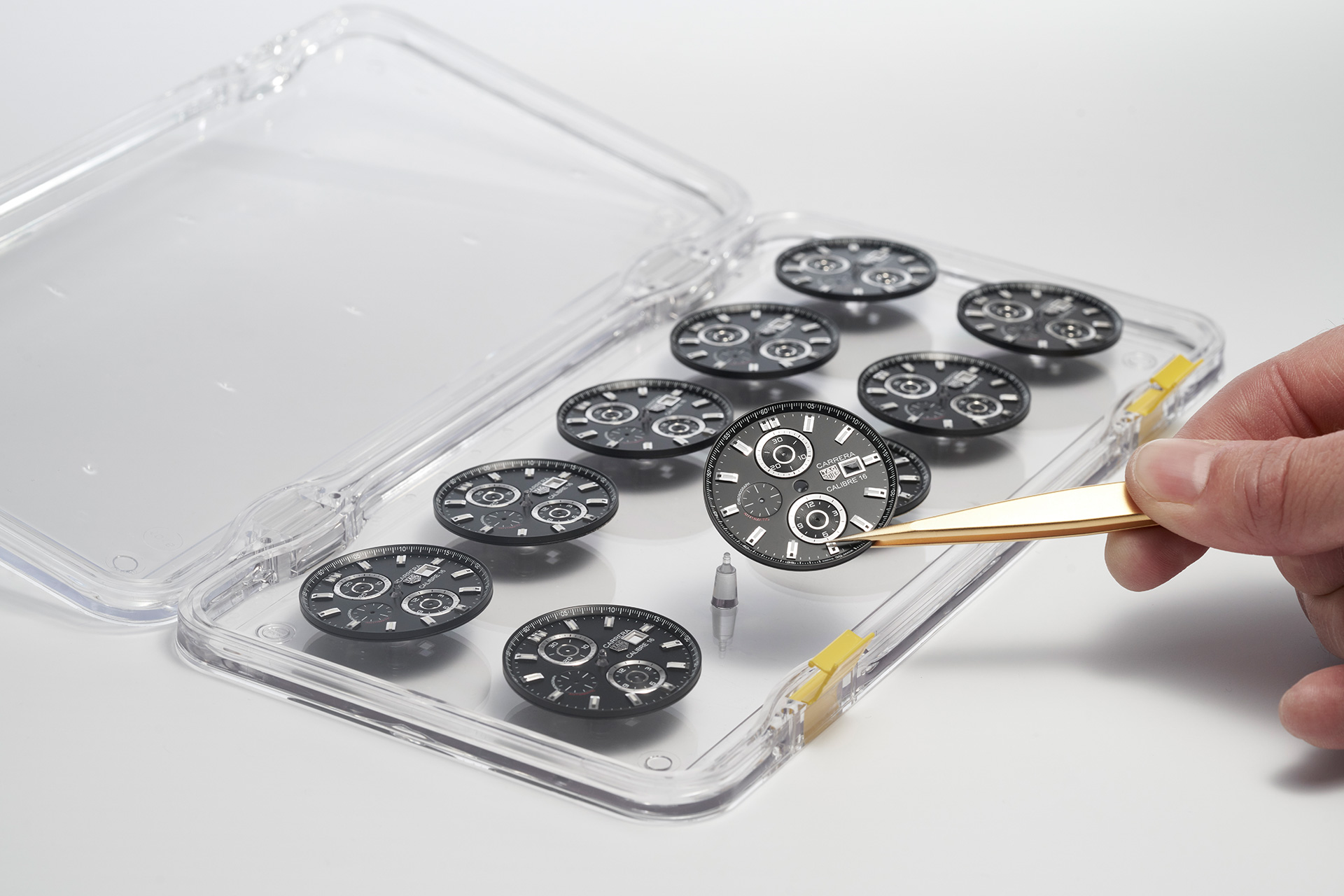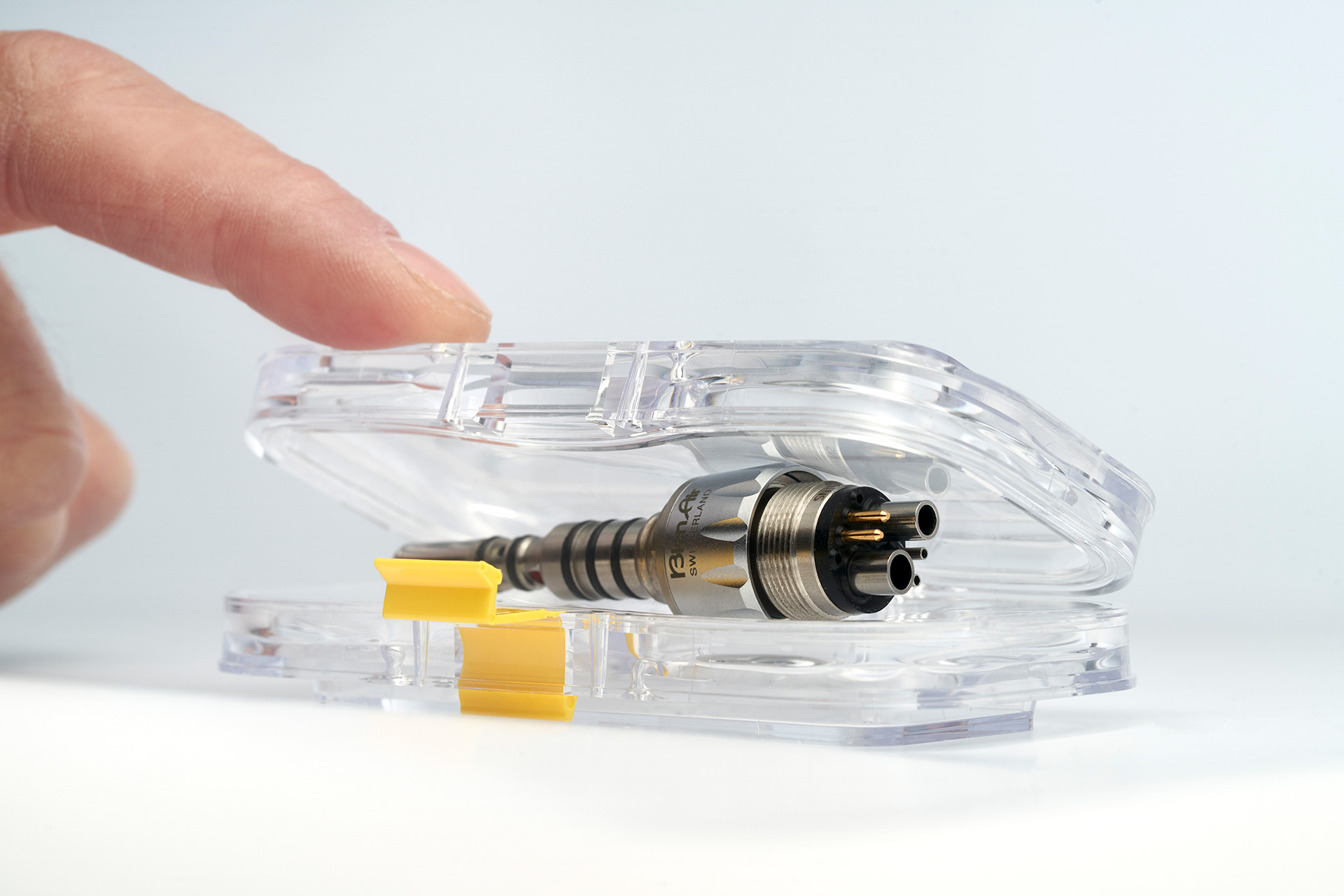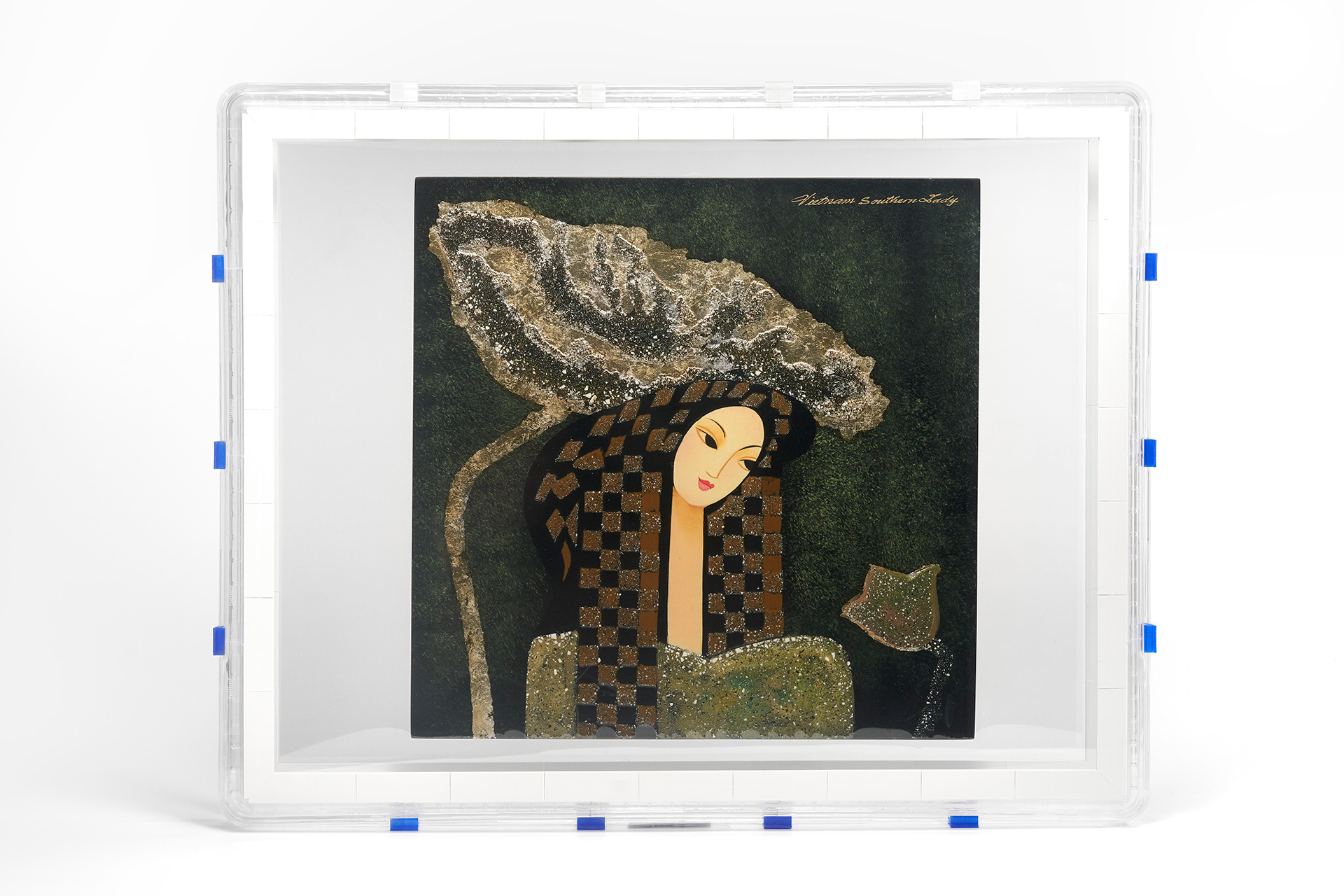 SWISS DESIGN & MANUFACTURING​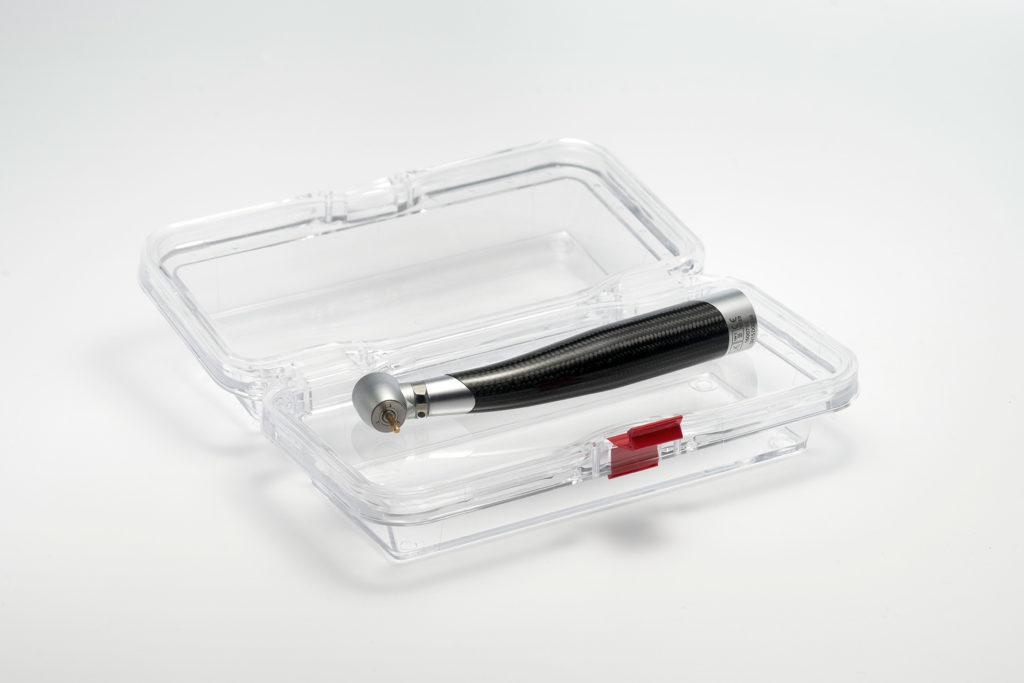 TOP – Very thin polyurethane membrane
1 of 4
End Tour
BOTTOM – Very thin polyurethane membrane

2 of 4

End Tour
Hinges
3 of 4
End Tour
Closing hooks
4 of 4
End Tour
Worldwide 15 years of warranty
All products are designed and manufactured in Switzerland under patent.
A box with membrane is made up of 2 polystyrol half-boxes fitted with a very thin polyurethane membrane. Items will be pinched and hung inside the box. Hinges and closing hooks allow re-use of the packaging.
The membrane is made of highly elastic and chemically inert polyurethane film which deforms around the object, holding it firmly in place. Available in square, round or rectangular shapes in various sizes. 
Special price on our best selling model
Reference #12.12.T4
Dimensions: 39mm x 39mm x 17,8mm
Price for 100 pieces : CHF 299.00 ex-VAT
Please contact us for more detailed information about prices!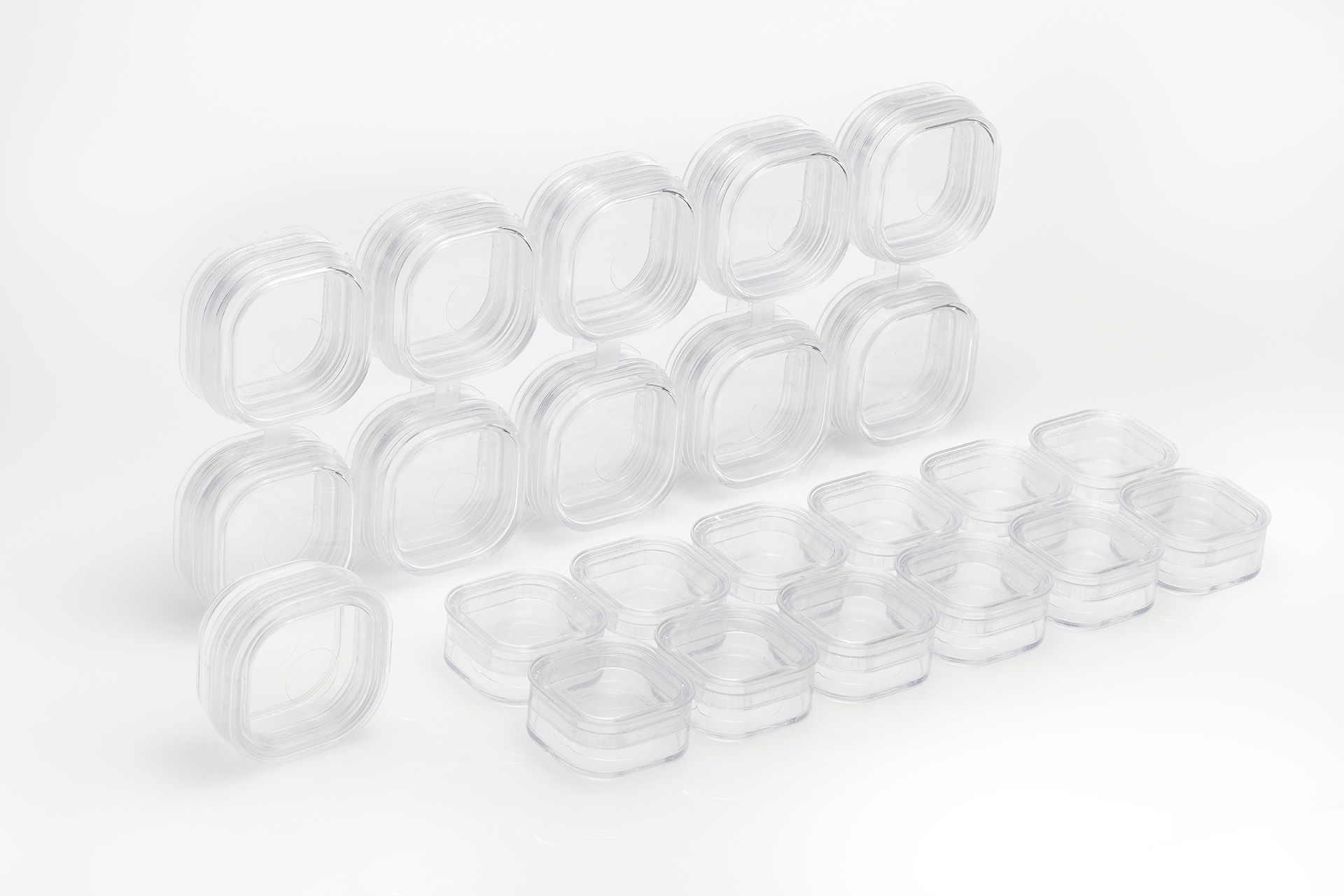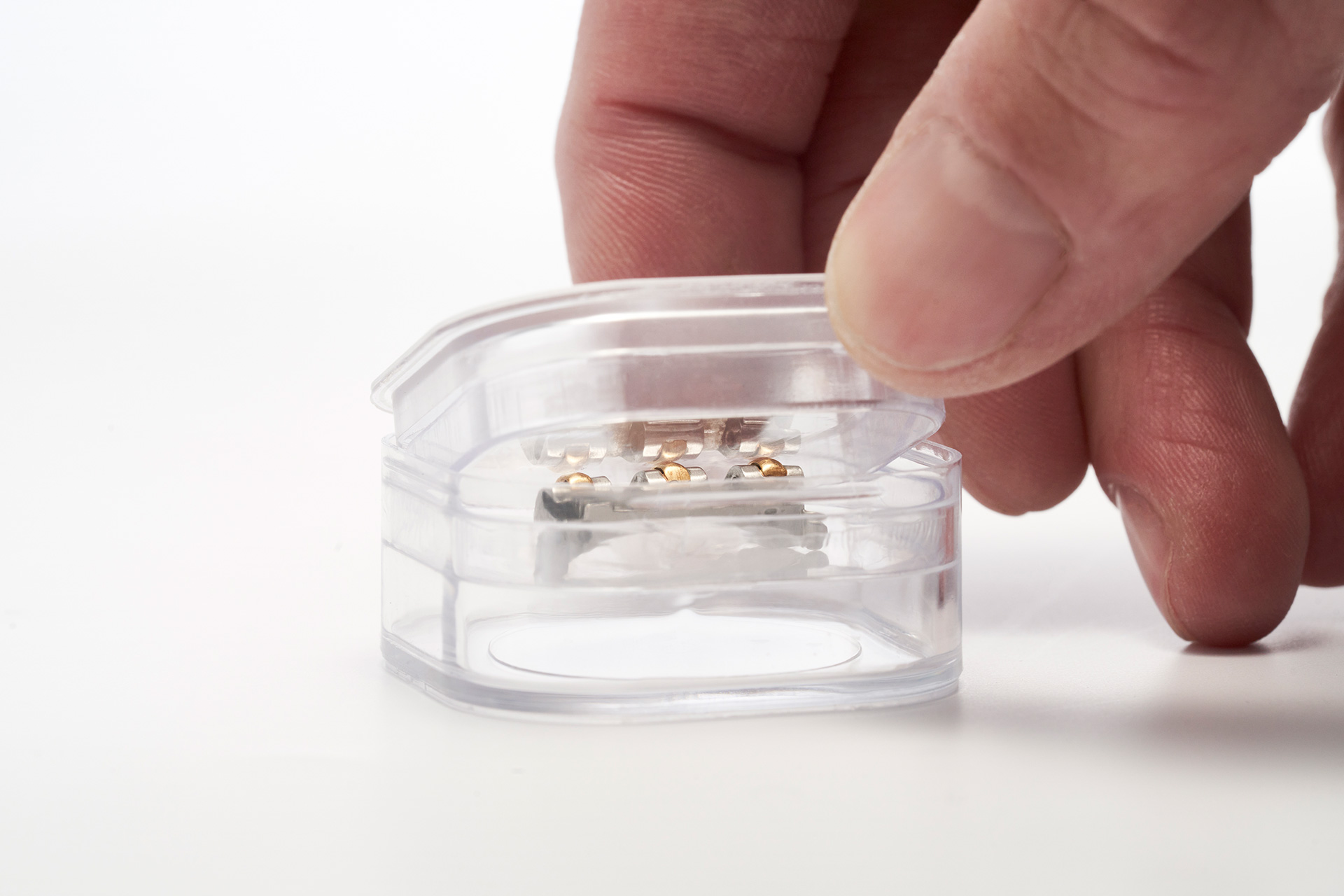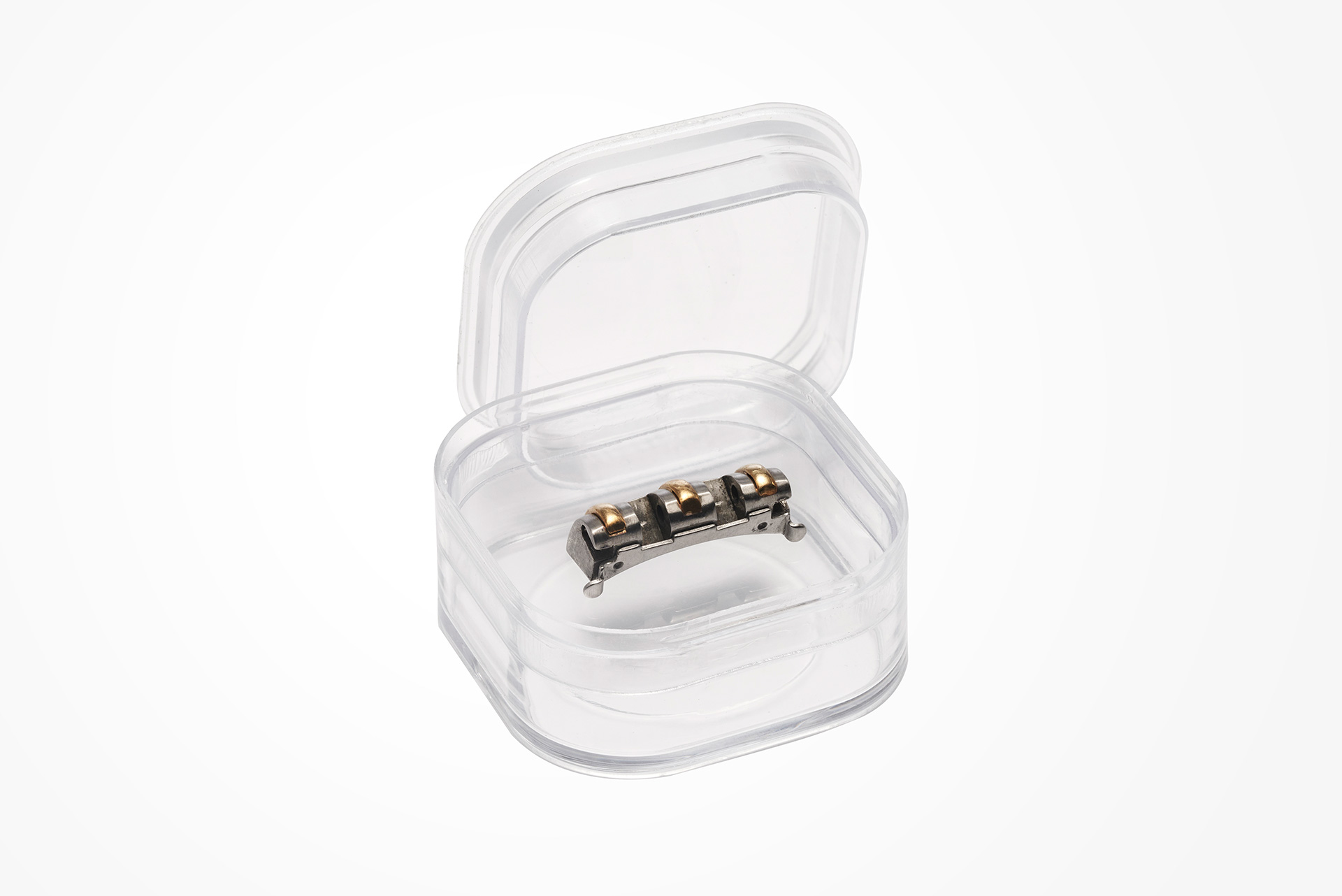 Applicable to any type of product
Our sales team will help you find the solution to pack any components.
Watchmaking & Jewellery Industry. Clients of ours are most renown Watch brands and components suppliers.
Also Electronics silicon components, Medical & Dental industry use our membrane boxes in many ways.
We work with curators to safeguard Pieces of Art such as paintings, engravings, in private or public Art Collections & Museums.
And more…
Our sales office in Switzerland is available for any further question and to provide price quotation.
Please fill up contact form with the basic dimensions of your product (Length x Width x Height) and the quantity of boxes to to be quoted.
All deliveries are ex-factory Switzerland